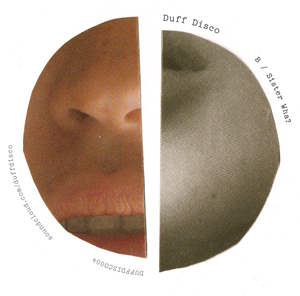 DUFFDISCO004 - Sister Wha? [Download Here] - Please read description by duffdisco
DUFF DISCO is knocking the bootleg vinyl in to touch shortly with a final pressing to wax due shortly. He's decided to give some of the tracks away for free and here's one that a lot of you have been into for a couple of years but may have missed the vinyl.
Feel free to get a download and spread the love. Big up to Duff!